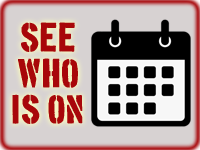 Contacting Mark Skin Radio
Bands and fans are welcome to contact us through our Facebook page located at:
Mark Skin Radio on Facebook
(please like the page while you are there :-)
.
Feel free to reach out to an individual DJ if you have comments or questions about a particular show
OR
if you have music you would like to submit. Please review our our page on how to
Submit Music To Mark Skin Radio
.
Website Design by
The Dude
@ Roving Recordings